OUR PRODUCT
General manufacturer of injection modeling peripheral devices
We offer a line of comfortable, safe, and highly productive injection molding products.
We are the only company in Japan who produces all the box robots and peripheral automation devices needed for injection molding of plastic products. We provide complete and optimal solutions to solve the wide range of issues that our customers face, such as automation/personnel saving on injection molding lines, as well as for productivity, measures against defective products, and stable quality.
Personnel/labor saving
Dealing with insufficient personnel
Automation at production sites
Eliminating human error
Improved productivity/decreased rate of defective products.
Shortened planning time
Stable quality of molded products
Detection of equipment abnormalities
Reduced production costs
Reduced raw material costs
Prevention of wasted materials
Ascertainment of the causes of defective products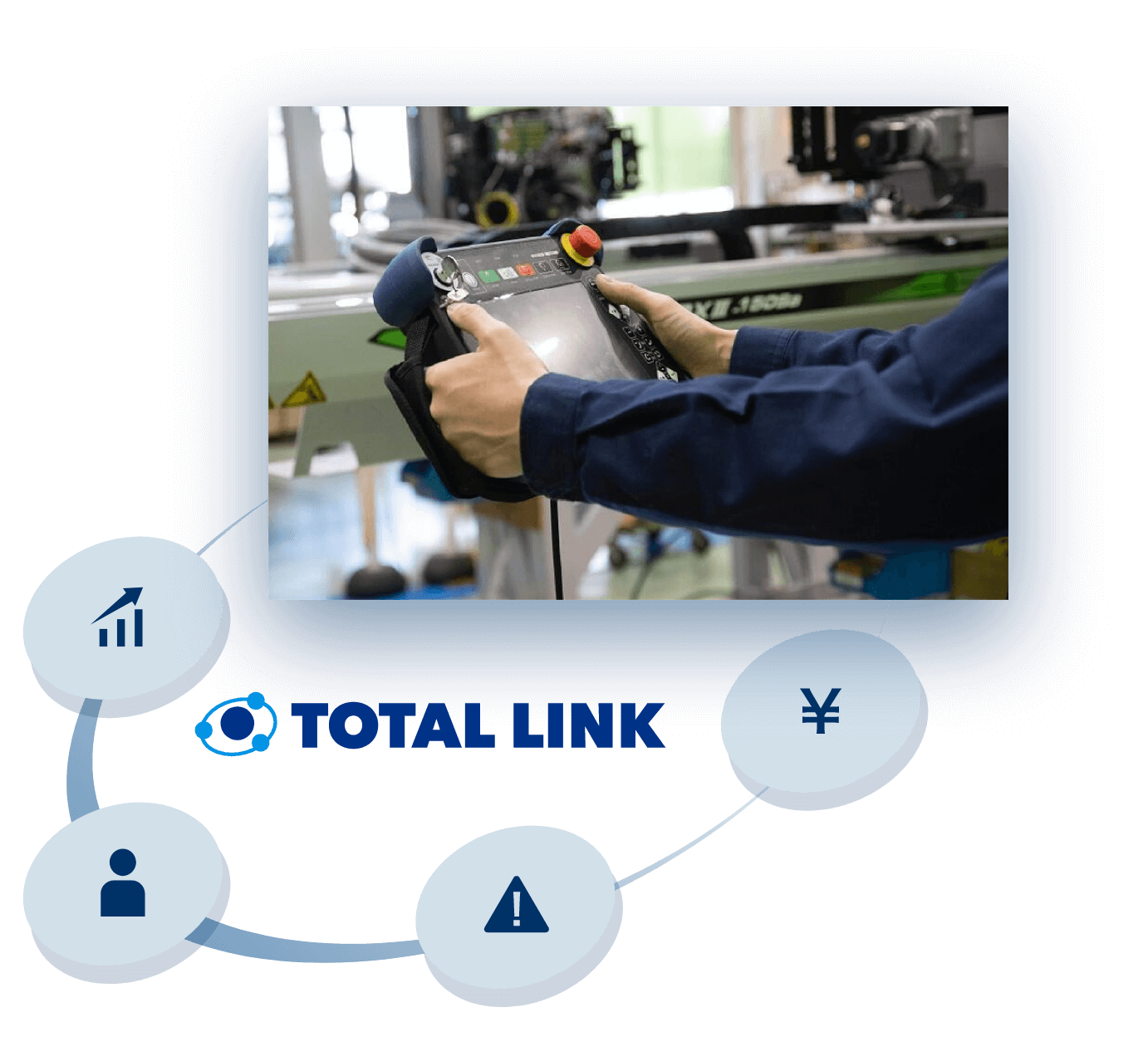 Achieving automation, improved product quality, and cost reductions by batch setting, start-up, and monitoring of peripheral devices.
Total Link
Total Link is a system that links injection molding peripheral devices to provide batch setting, start-up, and management, thereby allowing you to achieve automation, improved product quality, and cost reductions in your injection molding.
Total Link helps you resolve the issues that you have faced in the past. This is the kind of system that you would expect from HARMO, a company with more than 60 years of experience as a general manufacturer in the field.